Projects
Take a look at our active projects below for more information on how to get involved at The Poly!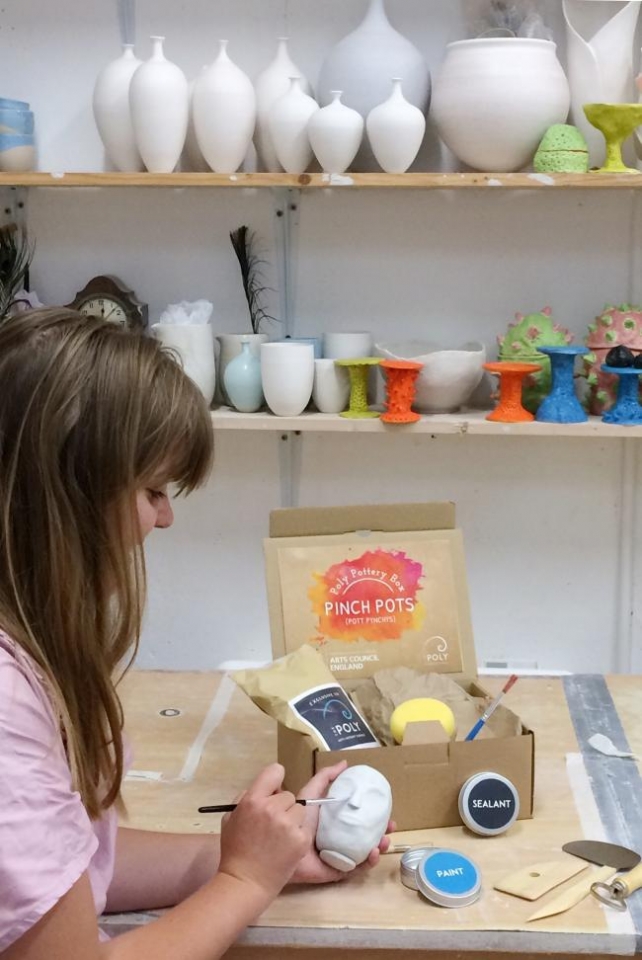 Pottery boxes
During our closure, we've been developing new ways to engage with our community. We're producing Poly Pottery Boxes, containing tools, clay and worksheets which can be delivered straight to people's homes. Thanks to funding from Arts Council England with the National Lottery, we're delighted to be able to offer free pottery boxes to individuals who might not otherwise be able to access hands-on creativity and the wellbeing benefits it brings.
Our pottery box will teach participants how to make a figure from a pinch pot. Our aim is to bring all of these figures together for an exhibition at The Poly later this year - our community in clay.
We really want this project to be about the whole community creating something together, and so pottery boxes will also be available to buy through a 'buy one, give one' scheme, to make as many free boxes as possible available to those who would like one. If you would like to buy a box, you can do so here.
If you have any questions about this project, please get in touch with us at info@thepoly.org.
---
Poly Stories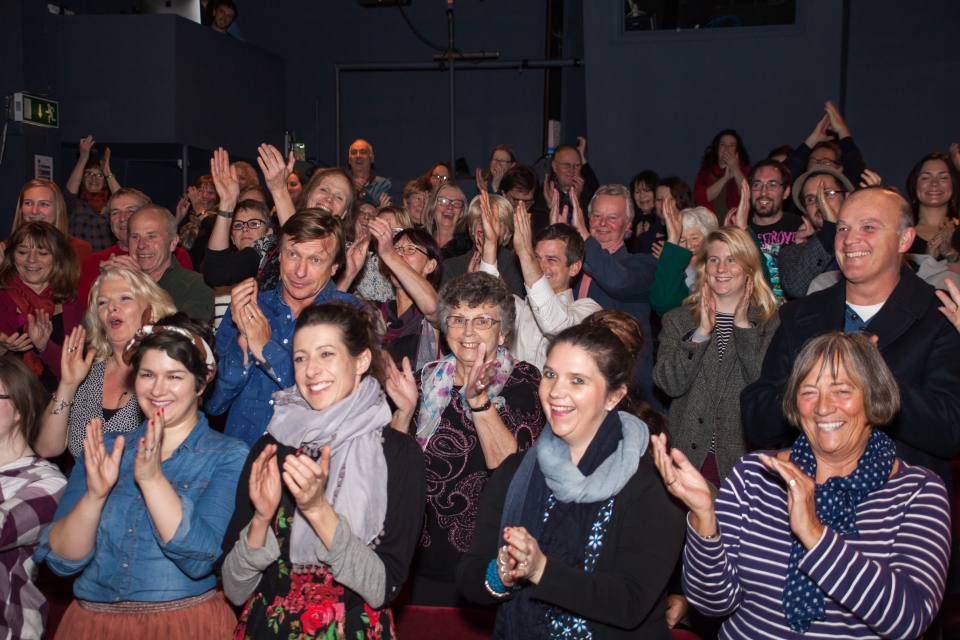 We're launching a new heritage project to collect the Falmouth's 'Poly Stories'.
The goal of 'Poly Stories' is to invite all residents of Falmouth and beyond, young and old, to submit their memories and copies of photos or documents that would add to our own archive. The stories collected will be showcased in an online exhibition later this year.
Do you remember the Howard Spring era? Were you there in the early days of Miracle Theatre, Near-ta Theatre, or when Falmouth Arts Centre screened its first film in the 1990s? Or do you simply have treasured memories of Poly nights out, or want to share what The Poly means to you? We would love to hear from you!
Find out more here >>