David Lynch: The Art Life
Dir. Jon Nguyen, Rick Barnes | USA / Denmark | 90 min | 15
Following 2007's Lynch, which accompanied legendary director David Lynch (Blue Velvet, Mulholland Drive) through the completion of Inland Empire, Jon Nguyen and his team have returned to their enigmatic subject - but this time offering an intimate portrayal of Lynch, the visual artist.
Narrated by Lynch himself - speaking into a vintage microphone from his painting studio in the Hollywood Hills - the film takes us on a journey through his youth. Covering his idyllic childhood in small-town America, his awkward teens and his time spent living the 'art life' in the dark streets of Philadelphia, he recounts stories of his family, his anxieties and fears, revealing the formative personal experiences that inspired both his visual and cinematic art.
Combining home movies, moody artworks and footage of Lynch painting and sculpting alongside his musings, with camerawork and a score that reflect its subject's aesthetic, David Lynch: The Art Life is an immersive and compelling portrait of an artist - one of our most celebrated and unpredictable filmmakers - at work.
In partnership with Random Acts, we are screening handpicked short works by young filmmakers and artists before our main features. We hope you enjoy the talent from young creatives across the country. Before David Lynch: The Art Life, we will be screening "ILKLA MOOR" and "Neighbour".

ILKLA MOOR: The film creates an interworld, a place between digital image and painting. The camera acting as an eye into these painted world, merging brushstrokes with the landscape of Ilkley Moor, in Yorkshire. Trapped moths in the painting create a fluctuating still life, while using movements of the camera to reveal and unravel the paintings in time.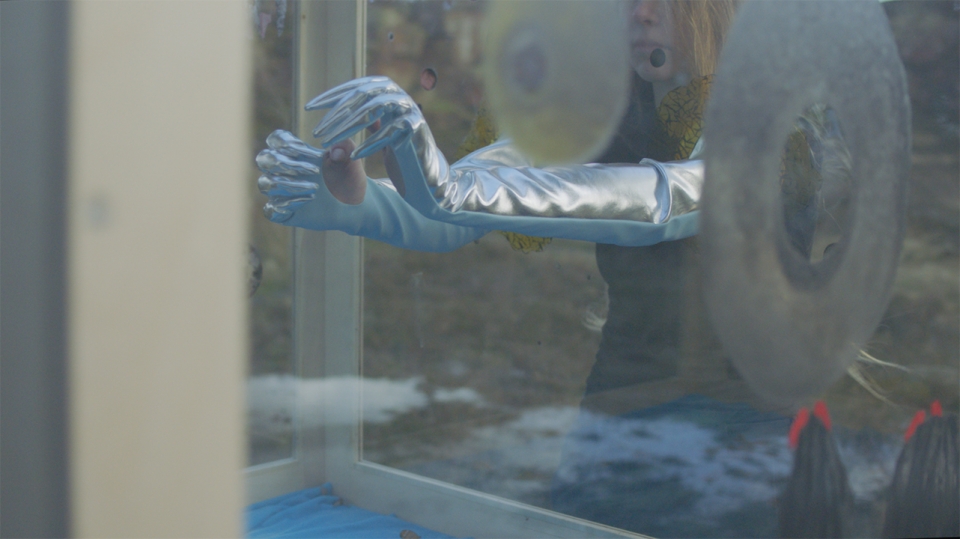 Neighbour: Neighbour - A person living next door to us? Or a person living nearby observing us from the comfort of his home? An exploration of Kiev's youth and a definition of a collective state of mind, through the journey of a young boy questioning his prescribed destiny. There is always a hunger to escape at a time of instability.