(running time 45 mins)
Cheeky Northerner Julie shares her own challenges and triumphs and asks for yours, sparking off the submitted triumphs from the floor. A warm glow guaranteed.
"Intelligent stand up that is instantly engaging. Truly fabulous." BBC
"I found it quite difficult to breathe because I was laughing so much. There was a room full of women with mascara running down their cheeks, it looked like an Alice Cooper convention." Pinky Moo Moo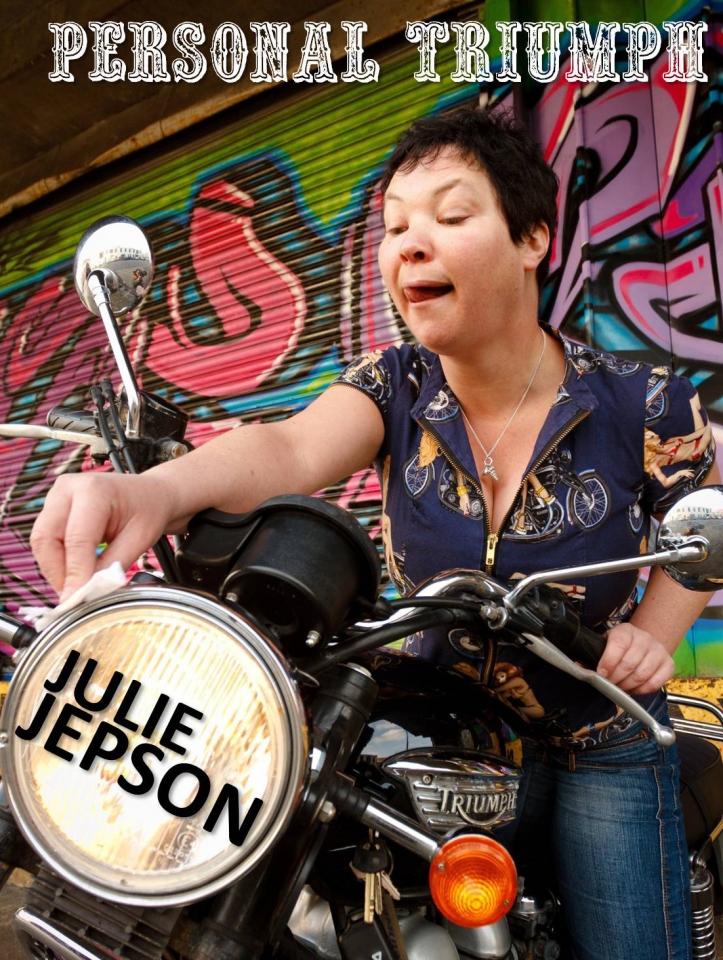 Highway to Helston
A Village Hall Fundraiser Tour
Joanna Neary as Celia Jesson
(running time 45 mins)
The much-loved Celia, housewife and host, returns, on tour with her Toxborough Village Hall Chat Show, in aid of the Animal Hospital, for a kitten who needs an iron lung. Topical Talks, Showbiz Exclusives, Celebrity Interviews - plus a local locksmith's bawdy confessions, a recipe for air soup, and a photograph of a conker.
NOMINATED FOR BEST SHOW AT DAVE LEICESTER COMEDY FESTIVAL 2016
"SO INSPIRED, AND BEAUTIFULLY EXECUTED" The Telegraph