Street Draw
Prints, calendars and bags will be sold during the exhibition to raise funds for St Petrocs' Cold Weather Provision: a service offering shelter and resettlement to Cornwall's street homeless during the winter.
Drawings made at St Petrocs by illustration student Helen Trevaskis will be exhibited, shedding light on the important work of this Cornish charity.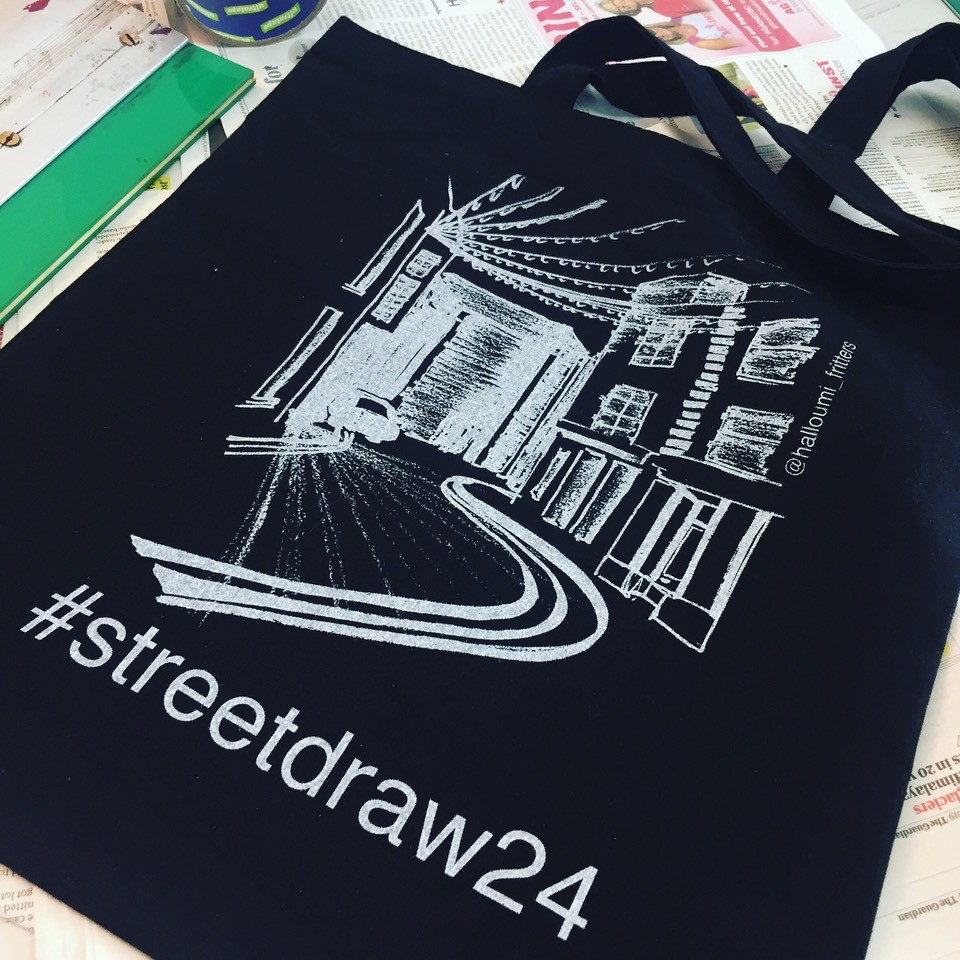 StreetDraw24 is a 24-hour drawing event held in Falmouth each year. This exhibition - Buildings, bunting, burial grounds, beaches, bouncers, benches, bus w*nkers and boats: 24-hours drawing from the streets of Falmouth - showcases work from the 40 artists and students who took part this May.