Bringing together a variety of voices and experiences from writing students, local talent and a headline set from London-based poet Sara Hirsch.
About Sara Hirsch:
"Impossible not to be dazzled." The Scotsman
Sara Hirsch is a London grown poet and spoken word educator. She is a former UK Slam Champion, ranked third in the World Slam Championships 2014, winner of the European Poetry Slam in Madrid 2016 and a 2017 BBC Slam Finalist. Sara has performed at Glastonbury, is a TEDx speaker, has featured on the BBC and has toured extensively both in the UK and Internationally.
Sara's debut poetry collection Still Falling was published by Burning Eye Books in 2016. It has been described as "Annoyingly good" by Harry Baker. Her second collection Louder Than Words, was published by BX3 this summer and has been endorsed by Michael Rosen.
Also taking part are:
Sarah Cave. Cornwall based poet and writer Sarah is a Moomin-Dadaist, bird fancier and jazz addict. Publications include Cast on Ice (2016) Impossible Songs (2017) An Arbitrary Line (2018) and Like Fragile Clay (2018) from Guillemot Press
Adriana Ciontea is a creative writing student, feature writer and contributor to FalWriting and writes about place, landscape and uncanny human experiences. Fascinated with the connection between people and nature, you will find her wandering the coastline, watching wildlife and rockpools, hiking up the moors and scavenging the beach for shells and poems.
Mac Dunlop. Last year Mac was commissioned by Apples and Snakes to produce a poetry podcast on the theme of Europe. He works as a Poet, Radio Producer and musician, most recently featuring new work with Oak Matthias on BBC Radio Cornwall's Introducing show as the group O+M.
This year he has worked as a mentor with the Charles Causley Trust, curated the Spoken Word Marquee events at the Parklive Festivals in Falmouth, and also played recitals in Portugal and Canada. He also performs under the pseudonym 'The Piano Lounge' on the last Thursdays of the month at La Cave Wine Bar, Falmouth.
Lydia Hounat is a British-Algerian poet from Manchester. She has been published with Vanilla Sex Magazine, Hobart, and The Cadaverine, among other publications. A photographer and performance poet, she has had her photos published in Peach Magazine, and showcased her work at the Manchester Literature Festival. She is also a poetry editor for REALITY BEACH magazine, and a founding editor for SOBER magazine.
Aaron Kent Aaron Kent is a poet from Cornwall, whose experimental-verse-novella (Subsequent Death) was released through zimZalla in June 2017. He has a pamphlet (Tertiary Colours) due out with Knives, Forks, and Spoons Press in Mid-2018, and a collaborative book (The Last Hundred) with photographer William Arnold due out with Guillemot late 2018. He is currently working on his first novel, and has just finished editing his debut full-length poetry collection. The Kenyon Review called Aaron 'a British force', and said 'his new work is a novel-in-verse that doubles as typographic melisma of mood and structure' He lives with his wife in the middle of nowhere, and they welcomed their daughter into this world in July.
About our hosts:
MCMC Spoken AKA Megan Chapman is a performance word artist from Cornwall known for her poetry, rap, freestyle and spoken word mix. Megan has worked with producers to create hip hop tracks and her first online publication was created this year with Poetry Point. This is her hosting debut.
"Megan Chapman's poetry is heartfelt and rhythmic. Playful and political, her Art is in the right place." Anna Murphy, Kneehigh Theatre
Alexander Rhodes is a creative juicer and word wrestler, Alexander has supported spoken word heavyweights such as Luke Wright and Joelle Taylor, as well as being the producer and host of Pucker Poets and Glas-denby poetry stage.
"Soulful and searing... A pleasure to listen too." Mark Gwynne Jones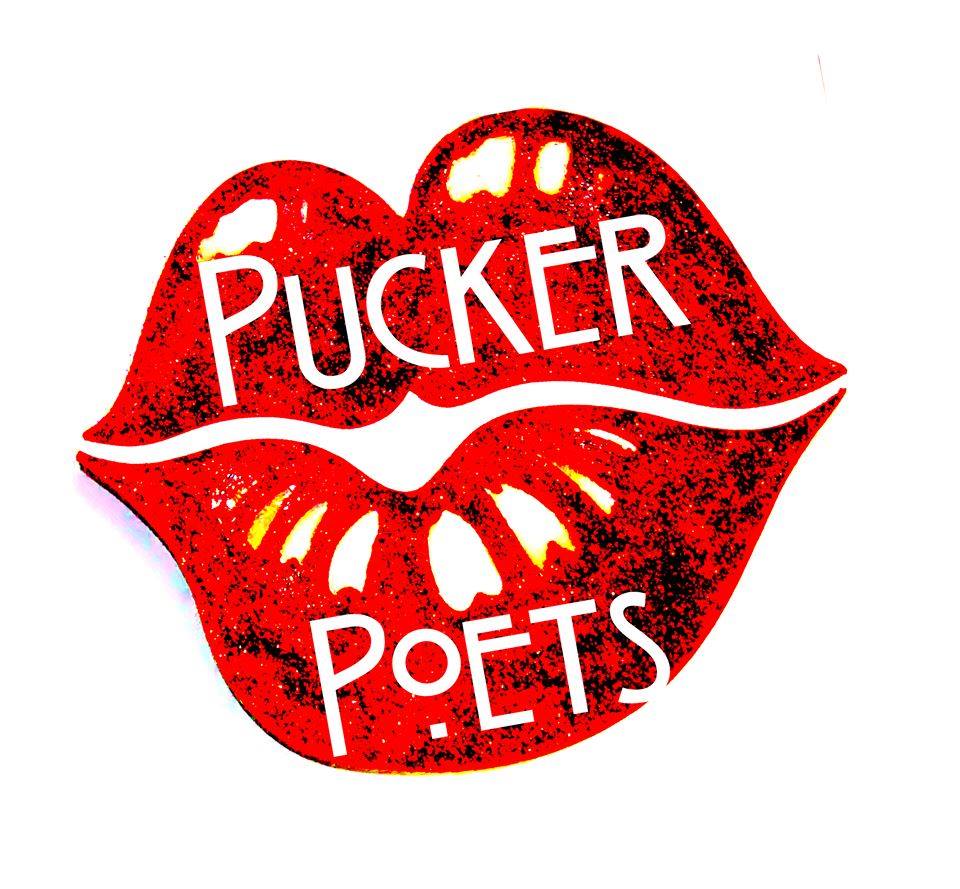 <![if !supportAnnotations]>